David Block is a well known teacher in Anchorage. He is a certified State of Alaska teacher Highly Qualified in History, English and Theatre. Additionally he is conversant with a wide array of academic subjects. Tutoring is available to students who need a little extra help or for home schoolers who need a dedicated teacher for certain subjects. Currently he is actively available for dedicated high school students in the following areas:
Math: Up to Geometry
English: all areas
Social Studies: all areas
Theatre
Test Prep
Integrated Science
While Mr. Block is familiar with IEP and 504 Plan accommodations, the studio facility is only able to offer certain services. Parents of students with special needs in these areas should be aware that our ability to fulfill this role is extremely limited. Mr. Block also periodically offers a course to 8th and 9th graders in High School Survival Skills. This course prepares younger students for the high school level in areas like: Strategic Reading, Note taking, Study Skills, Memorization, Etc.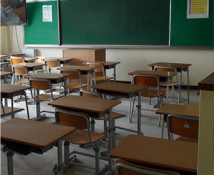 Look for this course in Late Spring, Summer and Early Fall. Tutoring is available Tuesdays, Wednesdays and Sundays by appointment only. Other times may be available by special request and as time permits. Appointments cancelled less than 24 hours in advance will still be charged the full rate. Tutoring is typically $75.00 per hour. Contact David Block at 907.727.3289 to schedule a session.