After over 20 years teaching English, History and Theatre in the Anchorage School District, David Block retired. Contrary to popular belief, retirement doesn't mean stopping, it just means doing what YOU want to do instead of what someone else wants.
In anticipation of retiring, several years ago, Block began Midnight Sun Theatre. The founding philosophy of Midnight Sun Theatre is to provide well trained, paraprofessional actors opportunities to perform in Anchorage while giving the city high quality, value priced entertainment. MST has been doing that successfully since 2010 to critical acclaim.
At the same time Block further developed Aether Education, a small company he had formed years earlier that did private instruction and tutoring for Middle School and High School students. Aether has been giving students the tools to be successful in the academic setting for many years.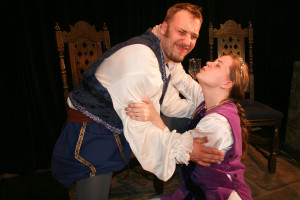 In 1995, David Block helped found the School Through The Arts program with parents and colleagues. STTA had an arts based curriculum and was extremely successful. But when Block retired, the program was retired too. And that left a big hole.
Combining aspects of all these activities, Midnight Sun Performing Arts was formed to fill the void. Started in 2015, MSPA began as a small studio where theatrical events, private instruction and workshops could be hosted. Using the talents of award winning staff and guest artists, Midnight Sun Performing Arts provides quality theatrical instruction to Anchorage. And this is just the beginning!